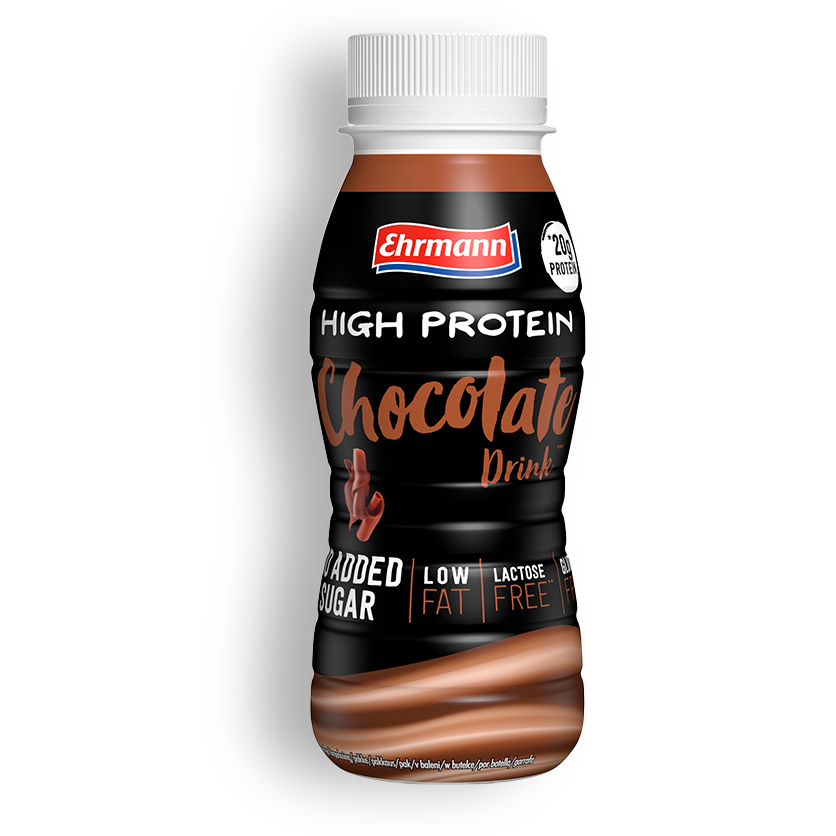 High Protein Drink Chocolate
Lots of protein, lots of power, lots of indulgence: Treat yourself to liquid chocolate with 20 grams of protein per bottle, no added sugar, lactose-free, gluten-free and low-fat. Just a sensationally chocolatey taste. Try it now!
Milk mix drink made from skimmed milk with chocolate flavour. UHT. With sweetener.
100 ml contains on average:
of which saturates
smaller than 0.1 g